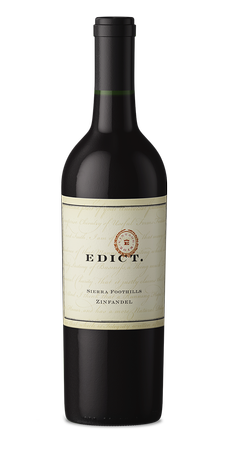 2018 Edict Sierra Foothills Zinfandel
Over my many years of selling American Wines, I've tended to reserve Zinfandel for lovers of outdoor BBQ. Sometimes they are the ripest red wines of the world— they are an experience, but even those who lean lighter in their wine might be seduced by Zin just like this!
Many of you ask us why we don't offer more Zinfandel, the answer is as much as I appreciate these entertaining wines, I sometimes struggle to find the right one. Today we got a doozy!